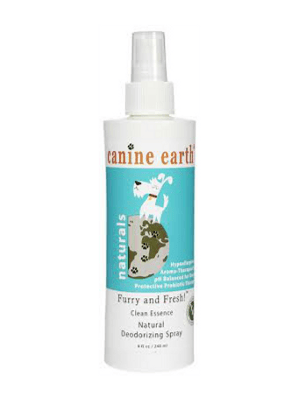 Canine Earth Furry and Fresh! Deodorizing Spray
$

11.99 - On Sale
Is your dog an Earth Dog? Great! Does she smell like one? Not so great.
Furry and Fresh Clean Essence Deodorizing Spray is a quick fix to freshen up a dog between baths. Light, clean essence eliminates odor, restores shine, and nourishes skin and coat. It also provides aromatherapy and probiotic benefits.
Probiotics provide a barrier against many harmful substances including pollutants, free radicals, and allergens. Healthier skin and coat means happier pup!
This product contains organic ingredients and is hypoallergenic, pH balanced for dog's skin, and is a Verified Natural Product.
8 oz
Made in the U.S.A.