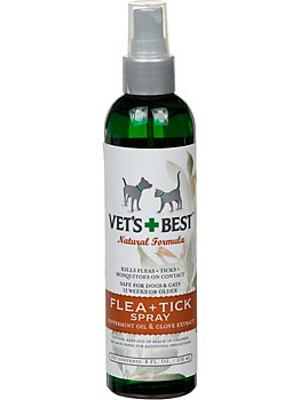 Vet's Best Natural Flea & Tick Spray
$

9.99
Naturally say goodbye to fleas and ticks. This unique natural blend of peppermint oil and clove oil extract (eugenol) stops them in their tiny tracks. With Peppermint Oil and Clove Extract it kills fleas, flea eggs, ticks and mosquitoes on contact.
Contains no pyrethrins or cedar oil. Plus it soothes skin to leave pets comfortable and smelling fresh as can be.
8 oz.
Limited supply in stock.