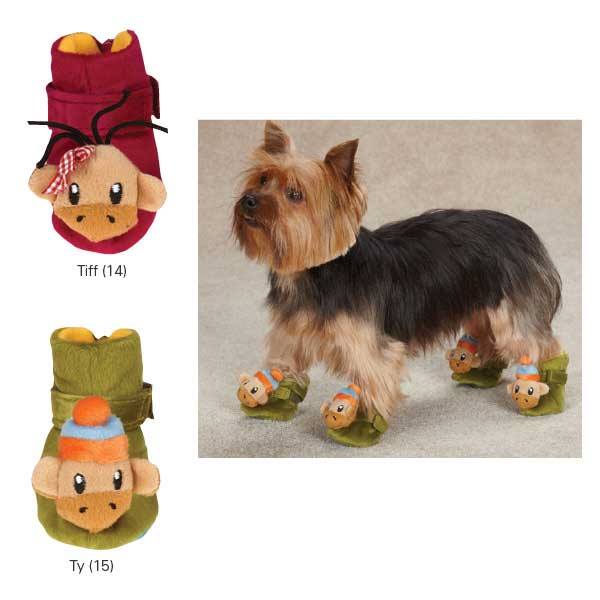 Monkey Business Dog Slippers
$

15.00
Sporting our popular Tiff and Ty characters on the toes
With a soft, warm lining and non-skid pebbled soles
Zippered back and adjustable Velcro® strap
Material: 100% Polyester.
Care: Machine wash in cold water on gentle cycle. Line dry.
Size
Fits Paw Size
X-Small
2" x 1 3/4"
Small
2 3/8" x 2"
Medium
2 1/2" x 2 1/8"
Large
East Side Collection Monkey Business Dog Slippers
2 5/8" x 2 3/8"
Sizing Guide
Have dog stand on a piece of paper and mark the front and back of the foot where it touches the paper. Measure between the marks for accurate sizing. Do not include the nails unless they are unusually long.