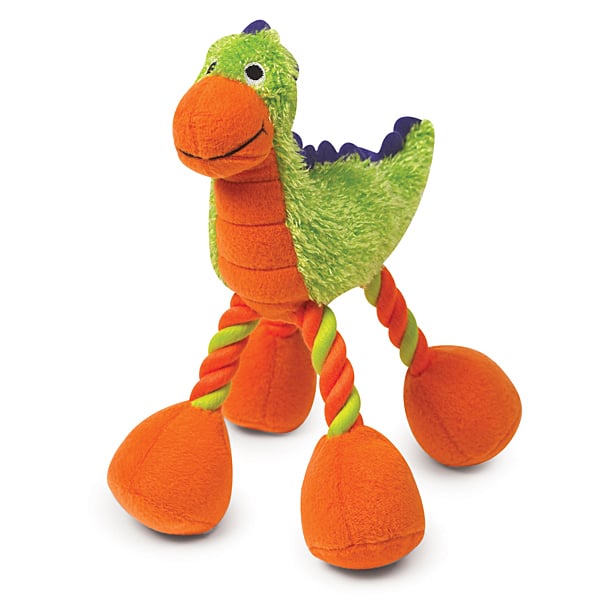 Dino Babies Plush Dog Toy
$

11.00 - On Sale
This toy has it all!
Dino Babies are plush baby dinosaur toys for dogs featuring:
-Soft shaggy plush bodies
-Rope legs
-Big feet and big eyes
-Pet squeaker toy
A unique pet toy that will keep dogs entertained! Zanies Dino Babies dog toys are fun for dogs of all ages!
Material: Cotton rope, felt trim, short plush feet and nose, shiny poly plush body
Each contains a squeaker
Each toy measures 11 1/2" tall, 8 3/4" long